Transport optimization is a key challenge for many companies in the packaging industry.
When deliveries are managed by pallets and a single point of sales does not order the minimum quantities to ship homogenous pallets, the creation of heterogenous pallets offers the ability to optimize the loading of trucks.
Geared towards industrial companies in the Packaging, Cardboard, Printing et Label sectors, our ERP solutions VoluPack, VoluPrim and VoluLabel already allowed the management of mono-product pallets with barcode identification, offering the following benefits:
Monitoring of stock levels
Localization of products
Traceability of movements
Simplification of inventories
Working principles
Building upon these features, the new program enables to create the mixed pallets (multi-references) which need to be shipped.
Inventory Mode
To go even further, this program includes an inventory mode which relies on the barcode input of inventory forms. This mode offers the ability to perform the inventory of mixed pallets by entering directly the inventory forms in the program.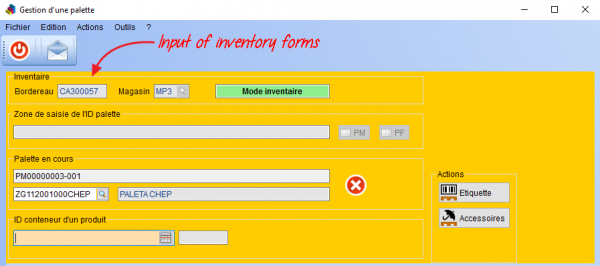 Related features

In addition to the creation/modification functions, the module offers a direct access to:
Printing of the mixed pallet label
Addition of accessories on the mixed pallet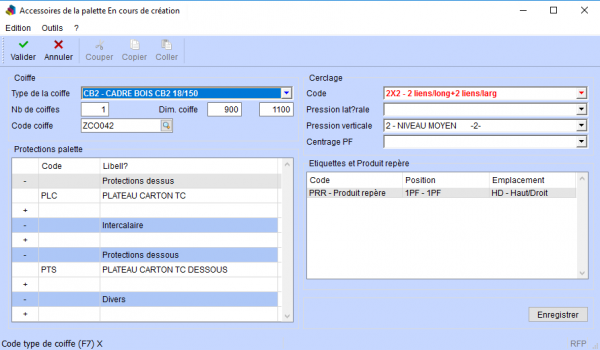 Contact us for more information.