Listening to your needs to provide you with the best response.
As an integrator, Volume software stands by you throughout the steps of your ERP project, from the choice of the technical infrastructure to the production start of the ERP tailored to your business and your own needs.
Regarding the technical infrastructure, we can assist you in the following:
General architecture. We'll offer advice on multi-companies architectures and remote multi-sites.
SaaS hosting, if this concept meets your needs.
Choosing material and software.
System software.
Expertise in database (Oracle).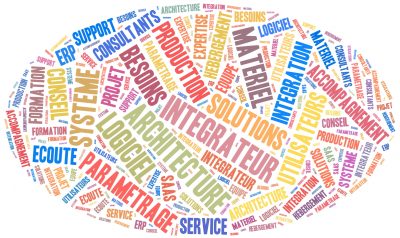 Regarding the implementation of your ERP project, we can assist you in the following:
Formalizing your needs.
Setting the operational recommendations.
Configuring the ERP according to your operational mode.
Testing and validating the ERP modules.
Launching production.
Analyzing and developing new ERP modules.
Software, material and system support.
Successful implementation of an ERP project requires the users' involvement, motivation and autonomy using the software.