There are many types of labels:
Adhesive label: permanent or removable self-adhesive label, made of synthetic material or paper (vellum, card) to ensure an efficient gluing on any medium, rough (wood, concrete, metal) or fragile (glass).
Non-adhesive label: label for direct food contact, label compliant with EC standards, tearproof label, buckled label.
Plastic label: Polyethylene label (weatherproof, UV-proof, grease-proof, detergent-proof), polyester label (for durable labelling, extreme high temperature-resistant), PVC label (plastic tag), polypropylene label (resistant to rugged environment, such as chemicals, stains and rubs).
RFID label: label with NFC tag, authentication or security label.
Laser label: for laser or inkjet printers, adhesive or not, blank or pre-printed.
Thermal transfer label: using a thermal transfer ribbon allows for a long-lasting label, resistant to extreme conditions.
Eco-friendly label: bio-degradable label, ie. approved for direct food contact. The environmental impact of this eco-responsible label is controlled. Besides, it is an outstanding communication support.
and many more!
The manufacturing processes.
Many processes are shared with those of the printing press. From a customer's PDF file, the prepress department designs the grid and the imposition scheme of the label sheets to be carried out. After talking with the customer and obtaining the "ready for press", the production is launched.
Of course, the production and printing processes are different depending on the labels. Particular operations may be required on some labels. For example: gilding, embossing, special coating, serializing, coding, etc.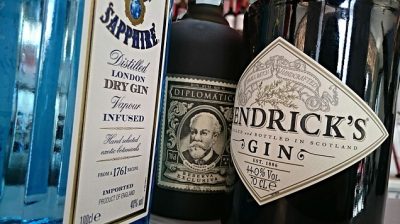 Storage and logistics.
A good stock management of reels and papers (stock paper managed and differentiated by customer) by batch and location is an essential management component for the business of a label manufacturer. The logistics, allowing for better delivery rounds, is also a key factor.
Volume Software's answer to the needs of the label manufacturers: VoluLabel ERP.
VoluLabel information system is specifically targeted at label manufacturers.
Our solution for manufacturers of labels: VoluLabel ERP